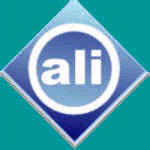 Association of Lifecasters International Member
LIFECASTINGS

Lifecasting is the art of taking a mold of the human body. The molds are cast from a safe non-toxic non-allergenic seaweed material. The detail in our work is remarkable. You will see fingerprints, toenails, ears, hair, teeth, belly buttons, even hair follicles, depending on what is being cast. Total time in the mold from start to finish is usually 30 minutes for a large body parts and only a few minutes for small parts such as hand castings. The final sculpture is usually cast in cold cast bronze but there are other options available. Copies can be obtained from certain items at a reduced rate so you can share your work of art with family members and friends. Ready in 2-3 weeks. Some of the most requested castings are baby hands and feet, wedding-anniversary hands, family hands, faces and torsos, pregnancy bellies and even dog paws. These are the main casting that we offer, however, many different options are available.
Cast them right away to remember how small they were when they were born. Better than bronze shoes.

A unique and personal way to remember your unity, especially when displayed at your wedding.

The part of your body you are most identified by. Capture it now.

A permanent record of your body just before your baby arrived.

Pet paws, family hands, holding objects, multi-generations.
GIFT CERTIFICATES AVAILABLE