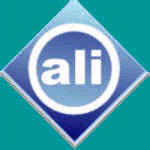 Association of Lifecasters International Member
Precious memories are something we all want to preserve. As an alternative to photographs, videos or even bronze shoes, Forms of Life can capture memories of YOUR body with a lifecasting. No longer do we have to try and remember how things looked. We can see it from many angles exactly as it was and we can actually feel it too. Our tangible memories are now a work of art to be displayed, shared and cherished for the rest of our lives.


GIFT CERTIFICATES AVAILABLE
Disa and Bill Van Orman
Please call to make an appointment to visit our studio and view of our sculptures.
Lifecasting is a fun and exciting experience with an everlasting result.
Telephone

303-691-1528 or 303-885-7177 Cell

Location

Near Colfax and York Denver, Co.80206

Electronic mail

General Information: disav@formsoflife.com