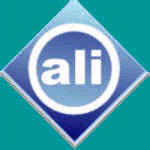 Association of Lifecasters International Member
WEDDING HANDS are the bride and groom's hands cast together showing the unity of two people. This sculpture will capture every detail including the rings. There are the traditional wedding hand poses and unique ones where the bride and groom are holding a rose together. The bride can get her hands cast after the wedding holding her dried bouquet. Children can also be included in the wedding hand lifecasting. The sculpture adds elegance, fun and originality to the wedding cake table, the guestbook table or the gift table. A casting can also be done of the bride and groom's head. These works of art are extremely unique and personal wedding gifts to be treasured forever. Starting at $200.00.
ANNIVERSARY HANDS are a great way to celebrate your years together. You share the experience and fun of having your hands cast together and you have a beautiful sculpture to remember this remarkable time of your life. What a wonderful way to celebrate!